PLANET Project research results of the work carried out within Living Lab 3 – IoT for Silk Road Route – reliable, transparent and fully connected corridor from China to the EU were presented at the Railway Systems and the 3rd Intermodal Forum organized by OLTIS Polska První Signální and IntermodalNews.pl in Wisla between 01st-03rd of March 2023.
The challenges of the New Silk Road, is a topic raised at almost every intermodal industry meeting. It is covered in many aspects, being discussed in the context of flows in supply chains, terminal handling infrastructure, or from the cargo supply side in the context of the Russian Federation's aggression against Ukraine. At the conference "Railway Systems and Intermodal Forum" in Wisla, the topic of freight on the New Silk Road was raised several times, including in the context of the application of modern technologies for monitoring cargo in rail transport within the PLANET project.
On March 1-3, 2023 in Wisla, the conference Railway Systems and the 3rd Intermodal Forum was held, organized by Oltis Poland, and the portal Intermodalnews.eu. The conference brought together more than two hundred participants from the rail industry, intermodal industry, logistics operators, representatives of rail infrastructure managers, rail carriers, road carriers, and many representatives of the industry broadly defined as intermodal (ports, terminals, service providers, technology providers). During the two days of debates, presentations and workshops, organizational problems of transport, infrastructure problems were raised, and the development of intermodal services and customer requirements in the future were debated.
During the 𝗜𝗡𝗡𝗢𝗩𝗔𝗧𝗜𝗢𝗡 𝗔𝗡𝗗 𝗗𝗜𝗚𝗜𝗧𝗜𝗭𝗔𝗧𝗜𝗢𝗡 𝗯𝗹𝗼𝗰𝗸 at 9:30, Marta Waldmann of Łukasiewicz – Poznan Institute of Technology, and Robert Roszko – Railfreight Director Rohlig Suus Logistics, presented the results and conclusions of the PLANET project and the main assumptions and result of the 𝗟𝗶𝘃𝗶𝗻𝗴 𝗟𝗮𝗯 𝟯-𝗜𝗼𝗧 𝗳𝗼𝗿 𝗦𝗶𝗹𝗸 𝗥𝗼𝗮𝗱 𝗥𝗼𝘂𝘁𝗲 – reliable, transparent and fully connected corridor from China to EU in a presentation entitled PLANET project – application of IoT on the New Silk Road.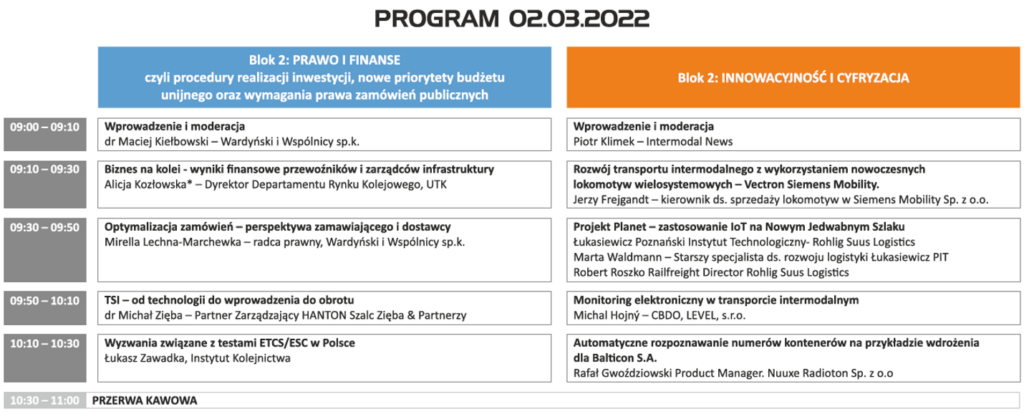 Then in the 𝘄𝗼𝗿𝗸𝘀𝗵𝗼𝗽 𝗯𝗹𝗼𝗰𝗸 𝟭𝟳:𝟭𝟱-𝟭𝟴:𝟯𝟬 they held discussions with stakeholders in session A – Center for EU transport projects, during which we will exchange experiences and gather feedback on the results of PLANET LL3.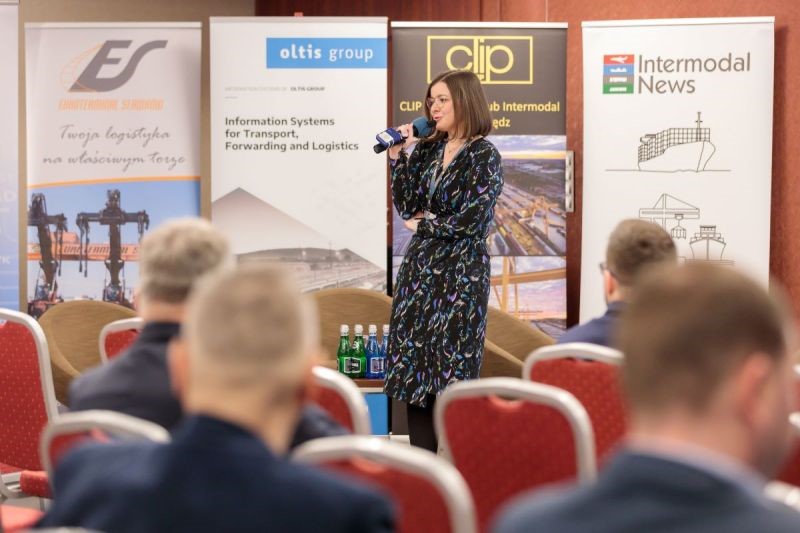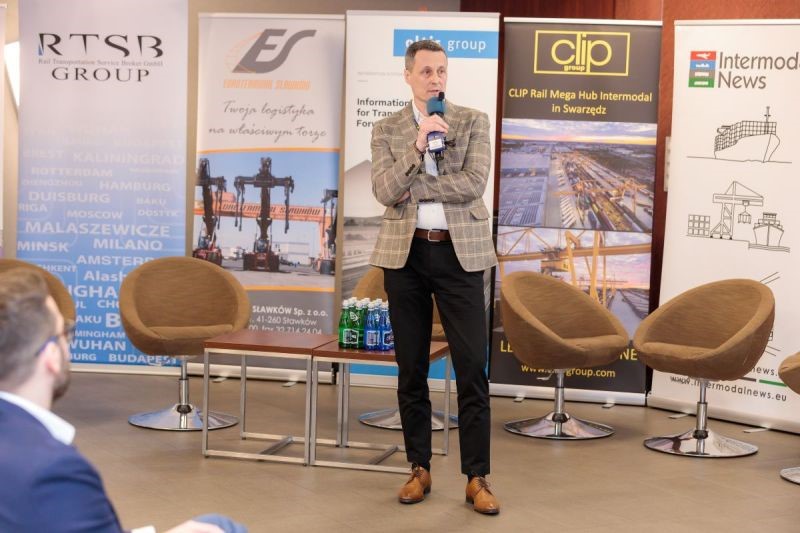 In total, 92 conference participants attended the PLANET project presentation and workshop. The presentation and workshop were complemented by a survey of implemented solutions among key stakeholders. The survey was conducted on a group of 24 key customers of the Rohlig Suus. The survey was divided into categories: assessing the current level of customer experience and assessing the potential for improvement. Customers were asked a total of 16 questions. Respondents had a 5-point scale at their disposal: from no use to significant use. In addition, one open-ended question was attached to the questionnaire to supplement the preceding questions.
For more information please click here!